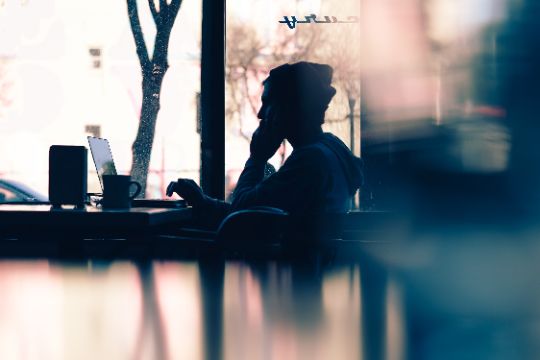 WE PLAN EVERYTHING AND TAKE ALL THE NECESSARY STEPS IMMEDIATELY.
We set to work immediately, as soon as you contact us by phone and/or email: you don't have to go anywhere. We will explain your options, summarise them in an email for example, and give you enough time to think about them and choose. Of course, we will do the essentials (such removal of the deceased) immediately. A simple power of attorney is all we need.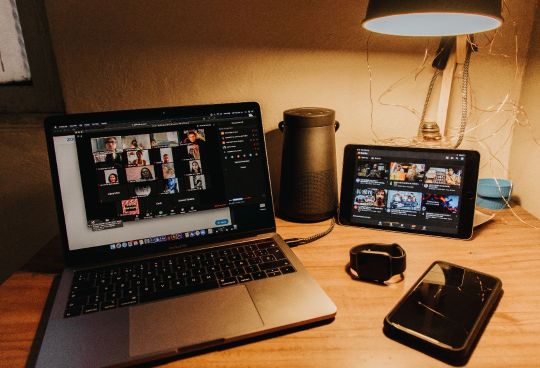 WE WILL ARRANGE FOR THE EULOGY AND THE DETAILS OF THE CEREMONY.
We will meet you in person or online and work out the details of the ceremony and eulogy. We summarise everything initially in an email, including prices. For the eulogy, we will want you to open your heart and tell us as much as you can about your loved one: to include everything that needs to be said, and nothing that should not.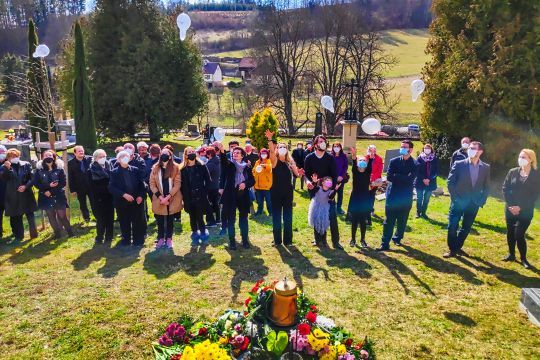 WE RUN EVERYTHING AT THE SERVICE, AND WE ALWAYS HAVE A BACKUP PLAN
The whole ceremony is under our direction: you can concentrate on your grief and the other mourners. We always have a plan B if, for example, the weather doesn't work out. We bring everything in needed and clean up and take any equipment away after the ceremony. Yet, if you want to be more involved in the preparations, you can; it's healthy and helps in the grieving process.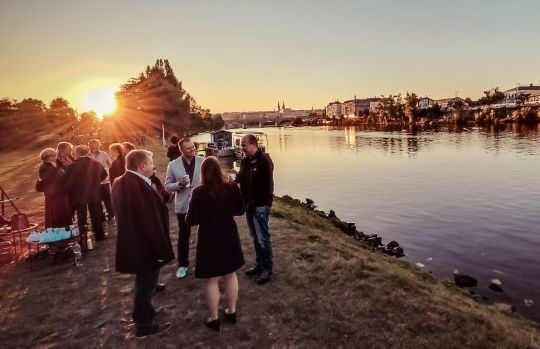 AFTER THE CEREMONY, WE WILL SUPPLY YOU WITH PHOTOGRAPHS AND SORT EVERYTHING OUT
After the ceremony we will sort everything out: the registry office, the death certificate, the closure of social media profiles, the start of the succession proceedings and also bring you the urn if desired. We will send you photos, at least from your mobile phone: although we do recommend using a funeral photographer, though most clients don't want one and we feel it is a loss not to make a record of the day and the emotion. :)

WHEN WE DIE,
...we want the same. - My dad's brother and his wife told me. They said they were pretty scared of what would be. (They were regular church-goers and hadn't put a step outside of their village all their lives.), but they saw how dignified the ceremony was, moving and beautiful, they said things should always be done this way.

THE SPEECH WAS BEAUTIFUL...
...I can see why you have a separate meeting to prepare it. I've never seen such a good eulogy, not even in the movies!

YESTERDAY'S FAREWELL WAS...
..a great success; we stirred things up in the village and everyone loved the ceremony. I'm still getting messages from guests. But most of all, thank you for organising it all and I didn't have to go anywhere: we sorted everything out by email and you brought the urn home.

I'M EMBARRASSED, BUT....
...if you weren't a funeral director, I'd tell you I hope to see you again soon! We are really relieved after the ceremony and although the memory of Mom's death still hurts, we suddenly feel sort of...at peace with it.
Check our reviews for yourself. On Google, for example.
WHAT KIND OF CEREMONY WOULD YOU LIKE? 
WHAT MIGHT IT CONSIST OF?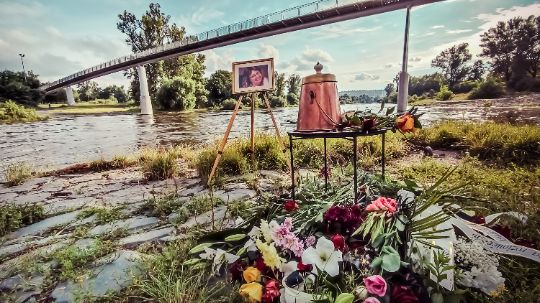 A CREMATION OR A BURIAL
At the ceremony, first and foremost,we help heal the soul. The body of the deceased may or may not be there: sometimes there is a coffin at the ceremony, sometimes an urn, sometimes everything is symbolic. We believe it helps just the same. We have special decorations for the urn and the coffin. We handle all the transportation.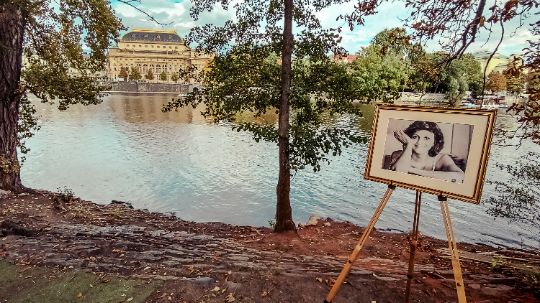 INVITATIONS TO THE BEREAVED
Don't be afraid of inviting a lot of mourners. Our ceremonies are not "ezo". We don't force the bereaved to do anything. On the contrary, we see that most of them like to be involved. We don't violate the customs of any Western church. We'll invent, arrange for and distribute the death notices.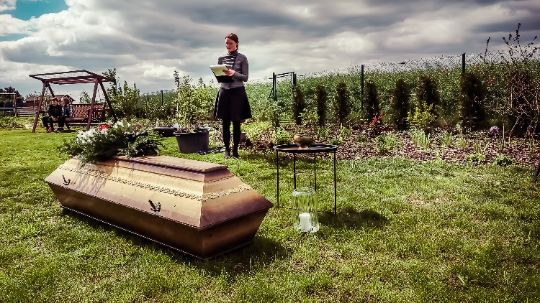 A FUNERAL ORATION
We take a great deal of care with the funeral oration; it should encompass the entire life of your loved one. We prepare the eulogy with you (usually in a separate online meeting) when we agree exactly what should and should not be said. You can then edit and add to the speech yourself.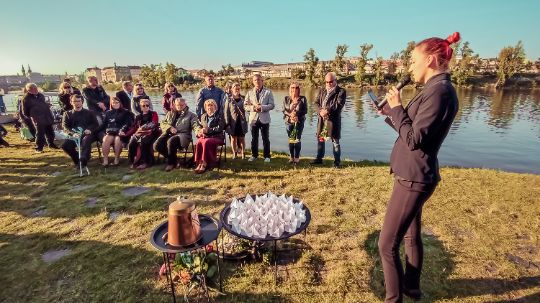 MEMORIES OF THE BEREAVED
After the eulogy, we can invite the mourners to join in with their memories. We usually have at least one arranged in advance, but even if not, in our experience, they always join in. We have never had anyone not join in, on the contrary we have more often had a windfall of beautiful, funny and happy memories for hours!
You aren't sure? Book a consultation free of charge.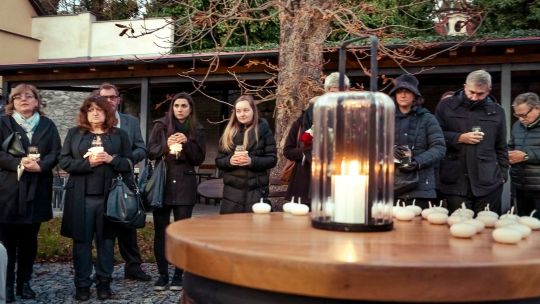 A CEREMONY WITH THE BEREAVED
A ceremony helps more if the bereaved are involved. They often write a farewell message to the deceased. Or plant a tree. They water flowers. They release a lantern... We try to get the bereaved to stand in a circle: the funeral is not meant to be a depressing spectacle overlooking the catafalque, but a shared liberating experience.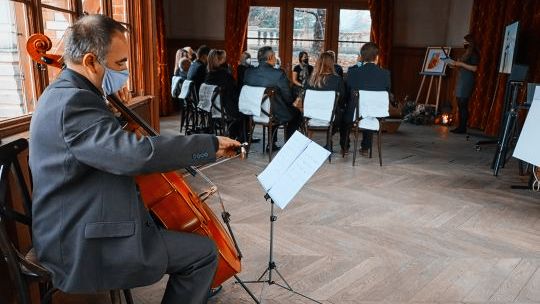 MUSIC AT THE SERVICE
We pick the music together with you. We have small, unobtrusive but very powerful portable speakers (which don't need electricity). However, we know that live music resonates more with us. That's why we suggest having live musicians from a solo violin to a string quartet.
CONCLUDING WORDS
At the end of the ceremony, we often say "one last goodbye" - all together. This can be a short message that we repeat after the officiant, a song, or a prayer (if we have a religious officer at the funeral - we often arrange this as well). It's not necessary, but it's nice to do at the close of the ceremony.
A SMOOTH DEPARTURE
After the ceremony we recommend not getting straight into the car and driving to work, the cottage, the pub... The ceremony should slowly fade away. We recommend sitting at refreshments directly after the ceremony: we can organize complete catering. For this reason we recommend the ceremony be held either in the afternoon and at the weekend.
HOW DO WE DEAL WITH NON-TRATIONAL SITUATIONS?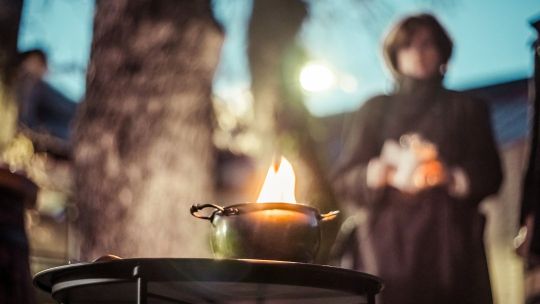 BACKUP PLAN FOR THE CEREMONY
We always have a plan B. A lot of our ceremonies, rituals or services rely on the weather: therefore we take into account its perversity. We can release balloons instead of lucky lanterns. Instead of boats, we can burn messages and scatter their ashes...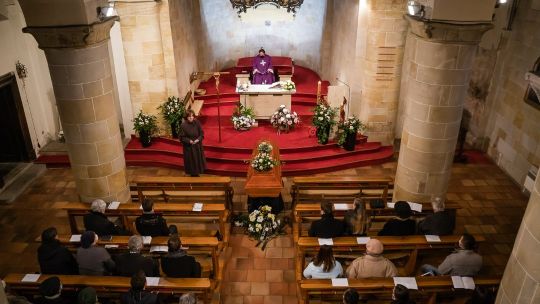 ALWAYS A BACKUP SUPPLIER
We work with several funeral services. If one of them can't keep up with what we need, another one can provide it right away. The same goes for musicians, florists and caterers, for example. And we actually have three funeral hosts.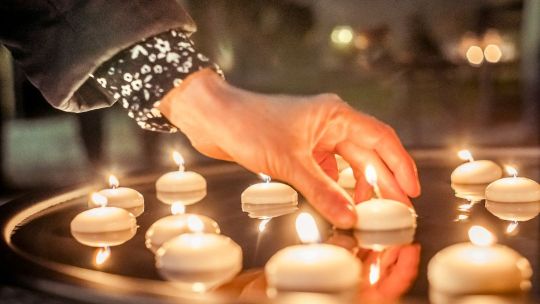 AUTHORITIES AND SECURITY
Everything we do is legal, and we work with the authorities in everything: the city, the water authorities, the fire department, and even the local airport or air traffic control. Most ceremonies are very intimate, but even for those we prefer to carry a fire extinguisher!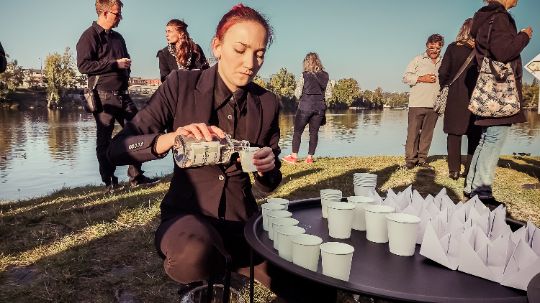 MAXIMUM COMFORT
At funerals we may see the tired, the weak and the sick. And our ceremonies often last an hour or more. So we try to make the ceremony as comfortable as possible for them. This starts with chairs, blankets, umbrellas and water, and ends with outdoor gas heaters, for example.
WHO WILL YOU MEET FROM OUR TEAM?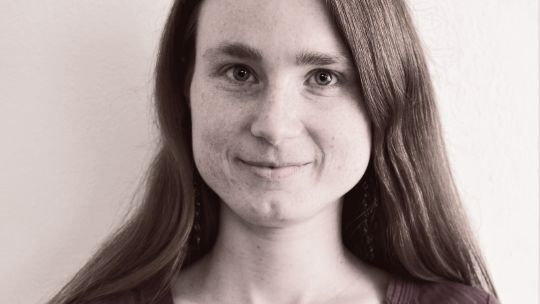 Zuzka
Zuzka grew up in Hradec Kralove, lives in Vysočany, Prague and is actually a founding member of Funeral Guides. On weekends, apart from work at our funeral services, she enjoys roleplaying in castles and chateaus, as well as in old factories. Zuzka comes into contact with grief and death outside of Funeral Guides as well - she works at Journey Home: a non-profit that has blazed a trail in caring for the dying and the bereaved in the Czech Republic.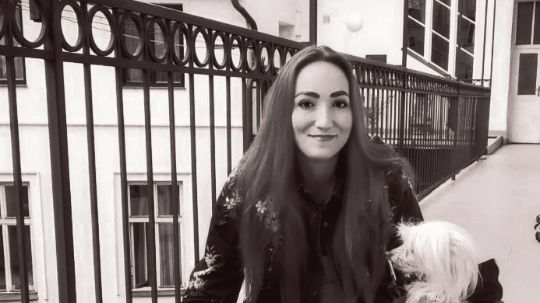 Bára
Bára is originally from Prague and studied Landscape Architecture at the Faculty of Environmental Science at the Czech University of Life Sciences. She joined Funeral Guides in 2021. She is a strict vegan and works in as a product manager in a vegan snack company. On weekends, in addition to funerals, she enjoys spending time with her two Chinese Crested dogs.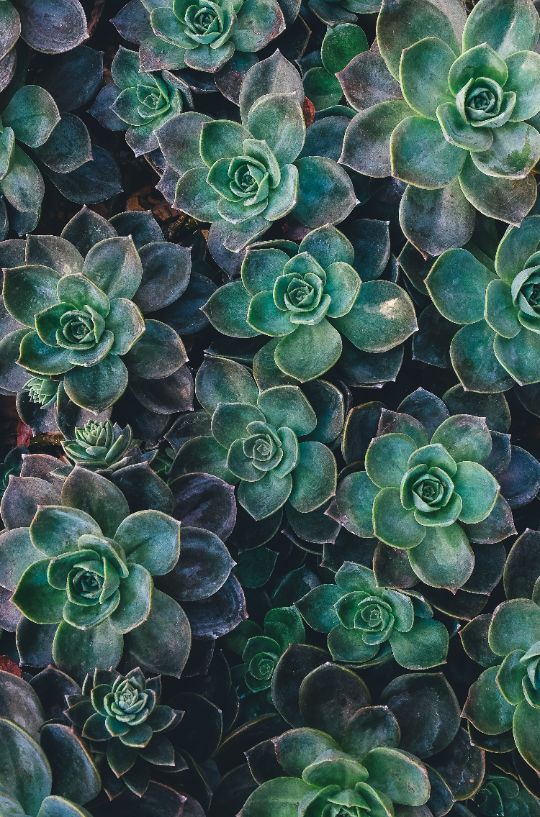 Oleg
Oleg was born in Košice to Czech-German parents, studied in Brno and has lived in Prague for almost twenty years. He is the founder of Funeral Guides. His day job is as an advisor working on transformation projects in companies undergoing major changes; he has worked, for example, in both Alza and PPF. In his spare time he enjoys life with his two children, his wife, hiking, running and music.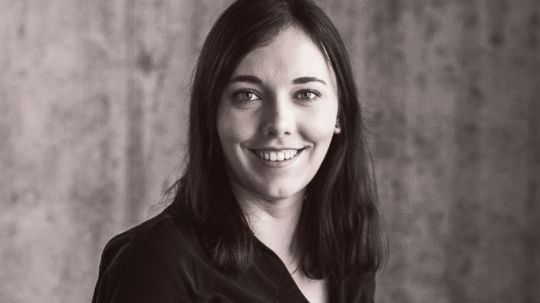 Alenka
Alenka comes from the Jablonec region and has lived in Prague for five years. She has been helping others since her school days: she studied hotel management and then HR. When she is not helping organise funerals, she works in a large agency as an office manager. She is new to Funeral Guides, is a great speech giver and helps us with the organisation of larger ceremonies.
FILL OUT THE FORM, CALL OR EMAIL. WE'LL BE IN TOUCH TODAY.
CONTACT US. WE WILL HELP YOU.
Fill in the form, write to us or give us a ring. We'll get in touch today.
FUNERAL GUIDES IN THE NEWS
© 2019 - 2022 Pohřební průvodci